A - Beverage Accessories Coffee Mug Inserts, Bottle Openers, Bottle Stoppers, etc.
B - Cutlery
C - Pewter & Brass Ware, Pot Pourri Lids, Key Hangers & Card Holders
D - Salt, Pepper, Herb Mills, CrushGrind, S & P Plugs, Shakers & Coffee Kits
E - Dust Bee Gone Masks
F - Pen Kits & Other Kits, Calendars, Desk Accessories
G - Insert Clocks & Skeleton Clocks
H - Miscellaneous Craft Kits, Pill Boxes, Makeup Mirrors, Jewellery Findings, Key Rings, Candle Cups, Bud Vase Inserts, Back Scratcher, Shoehorn & Parts
I - Hardware - Lazy Susans, Forstner Bits & Bloxygen
J - Souvenir Coins Penny Paper Weight
K - Weather Instruments
L - Ceramic Tiles & Cork
M - Instructions
N - Woodturning & Woodcarving Magazine & Binder GMC Publication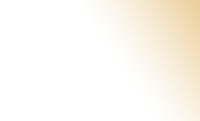 Welcome to P-Square Agencies
P-Square Agencies is a professional and specialist mail order firm supplying tools, products and accessories, which are specifically designed for the woodturning industry. Being in this industry for more than 10 years, we have gained experience in offering a premium quality range of tools and accessories that will breathe life into your woodturning and woodworking projects. In addition to this, we have set such standards that not only assure you have the best services, but we also offer you competitive prices.
Our extensive woodturning supplies in Australia are made up of good quality materials whether they be carbon steel, high speed steel, stainless steel, gold plated or cast products, making them strong and durable for a long time. The common woodturned items that we offer to the customers include:
Acrylic pen blanks
Pewter & brassware (key holder, card holder, potpourri lids, etc.)
Weather instruments (barometer, thermometer, hygrometer, etc.)
Insert clocks and holders
Salt, pepper & herb grinders
Letter openers and key ring kits
Kitchen cutlery blanks
Australian Souvenir coins
Pen turning supplies (chisel sets, drill sets, mill reamer, etc.)
And much more…
In addition to this, we also offer the English Woodturning magazines and binder from GMC publication. We not only serve customers in Australia, but international customers as well.